Non Performing Notes
by Gordon Moss
— Gordon Moss will teach at the Paper Source training Profits In Non-Performing Notes Nov. 20-22, 2014 in Las Vegas, along with many other experts, who also will be available to sit down with you for private consultations at no charge.  Learn more:
http://papersourceseminars.com/non-performing-notes-seminar-2014/
What is a unique and abundant opportunity in our real estate and note investment market today? – the non performing note (or non performing real estate note).  Banks today are saddled with a tremendous glut of defaulted and under performing real estate paper.  Contrary to the belief of some – banks are not in the "bad debt" business – they also don't have a strong desire to foreclose or favor holding a large portfolio of REO (Real Estate Owned) assets.
They are in the "lending" business, not the Non Performing Real Estate Note business.
Do you think it is possible that a banker with a non-performing note might want to sell you the note at a substantial discount to achieve this banker's goals – which might be to get this asset off of the books, comply with the regulators requirements, and regain the ability to make new loans?
The answer is YES.
Non Performing Notes

: What does it take to become a defaulted real estate note buyer?

Bankers do not have the time or desire to educate you – they must believe that you have the knowledge, experience and resources to effectively solve their problems.  When dealing with these bank assets you will not be talking with the president of the bank – but usually a mid to lower level asset manager whose main focus is most likely to be his or her own job security in our current, turbulent banking environment.  If you can develop trusted relationships with these bank managers that have the types of assets you desire with the need to liquidate – and you can prove that you can solve their problems through buying the unwanted assets – than the next several years can be a great opportunity to make large profits buying defaulted note paper.

You can view Gordon's Non Performing Note Overview video course
at The Papersource University

Start by learning the rules of the game of buying real estate notes – you must master the language and process of buying distressed notes to gain the credibility you will need to buy real estate notes successfully.

You need to decide what type of collateral/product/location you see as the best fit for your investment strategy.  For example, we have focused on the Western United States, trust deed states, and only good quality single family houses as our collateral.  Our group has a strong background in buying real estate notes on commercial properties and will build that part of our acquisition business moving forward – but you must develop a plan to buy real estate notes that works best for your note buying objectives.

Then it is time to hunt for the note sources.  Our current environment is littered with all types and flavors of note brokers.  Very few of these note brokers will prove to be profitable relationships for you – most of them are "chasing their tail" trying to sell you undesirable note paper that they have no control over and at high prices.

Learning the current market is key to making a profitable note buying decision.  Look at as many notes as you can get your hands on.  You will then get a feel for pricing and quality of the product that you are focusing on.  After looking at a few thousand notes from many different note sellers you will have a sense for a bargain when you see it.

Once the note is acquired you must follow the correct procedures for the assignments, RESPA and TILA regulations, recordings, boarding the notes with a servicer, securing the note in a vault, and then finally develop an asset management re-performance or liquidation exit strategy that fits the note paper and the opportunity.

Exit strategies in buying real estate notes are the real art of this business and the way they are handled will determine your level of success.  A short list of these include:
Resale of the note (getting cash for notes you have purchased)
Loan Modification/Forbearance Plan
Short sale of the property
Deed in lieu of foreclosure
Foreclosure
"One banks trash is another banks (or note investors) treasure"…or is it?
At a recent note mastermind summit I was asked to identify the one big mistake I see new note investors make – and without a doubt the answeris paying too much and buying the wrong note secured by the wrong collateral – which leaves very little chance of making a profit.
Let me give you an overview of the non performing real estate note marketplace today as I see it, touch on a few things to look out for, and finally offer some advice and counsel on how to move your non performing real estate note buying business forward.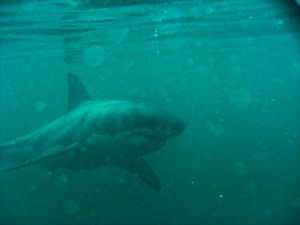 The Big Shark Theory – Big sharks are big for a reason. They have eaten well over the years and learned to avoid being someone else's lunch. Beware of that hungry, bigger shark, he can smell you from a long way off and every time you stick your toe in the water, he is looking for you.  Many ~ with more enthusiasm than real estate experience and study habits/dedication to learning this business ~ get used up and spit out very quickly with at best a humbling learning experience and a negative result in their bank account.
There is a story they tell about two that got together to make an investment  – one of the two had money, the other had experience. At the end of the deal the one with the experience had the money, and the one that used to have the money had the "experience".
The California  "Investor" Syndrome. I have many sharp real estate and note investor friends across the country in areas where they have trouble spelling the word appreciation (it is not because they are not smart enough to spell – trust me on this one – it is simply because they have never experienced this appreciation phenomenon in their markets in their lifetimes and maybe they never will)
They have been very happy to welcome these West Coast "investors" flush with cash and "instant expert levels of financial intelligence" from their rapidly appreciated California homes, and eager and enthusiastic to "invest" it in real estate and notes on properties that look very similar to the ones they live in back home in California.  They forget that these investment properties are NOT in California.
People need to realize that there are areas of the country that are in such poor economic climates that they may never recover in our lifetimes. In every city of the country there are challenged, inner city, gang infested, troubled areas, and the lists of non performing bank pools of these available notes will be full of exactly these types of properties.  As a successful note investor looking at notes on properties on a national basis you need to understand which areas to avoid or at least to price in the substantial risk associated with notes on properties in these areas.
Can you imagine a note being valued at less than zero?
A simple fact – some notes are worth less than zero – yes,
they must Pay You to take them.
I heard one major non performing note hedge fund manager state at a conference in public that when asked by a selling bank if he would buy ALL of their inventory no matter what the condition and risk of the note he replied " I will buy anything at the right price"
I hope he meant that right price included negative numbers because the fact is that some notes are worth less than zero – keep this in mind when a non performing note pool seller offers to throw in some notes at a very low price – you might be donating these same notes to your local charity at sometime in the near future.  I wonder if it is any coincidence that this same hedge fund is now a fraction of the size it was a year ago and this same individual has been moved out to explore new adventures.
A key point to keep in mind when reviewing pools of non performing notes in today's market is to BE VERY SELECTIVE – There are many more notes out there than you will ever be able to buy – find the good ones, the right ones for you that give you an edge (maybe in an area or product type where you have unique expertise), at the right price. Beware of "the bottom third" of these pools.
My good friend John Schaub came to visit us in San Diego this past week  – John has over 40 years of real estate and note experience and has done and seen it all.  He asked the question "what do you want to be when you grow up? –  Do you want to carry a surfboard or a gun? (If you end up with notes and real estate in the wrong areas of the country, or the wrong parts of town, it might be the latter)"
Some Closing Thoughts
Don't buy a note (especially a non performer) on something you would not be happy to own.
Educate yourself and get the experience you need – don't be that buyer they are looking for – and even then place small bets at the beginning and do it with funds you can afford to lose. Finally, it is a matter of perseverance. If you refuse to quit then in the long term you cannot be beaten.
Gordon Moss will teach at the Paper Source training Profits In Non-Performing Notes Nov. 20-22, 2014 in Las Vegas, along with many other experts, who also will be willing to sit down with you for private consultations at no charge.  Learn more: 
http://papersourceseminars.com/non-performing-notes-seminar-2014/
Visit Gordon Moss's Excellent Real Estate and Note Investing Website to get more information about Non Performing Notes
Non Performing notes are also called non performing mortgages, non performing loans but in this article we talked about non-performing real estate notes.