Teaching Real Estate Note Investing Since 1987

Don't spend thousands of dollars on training courses, including "boot camps," "coaching," etc.
You can learn the cash flow note investing business for much less. And NEVER sign up with a training program that also has notes for sale.  Here's why.
If you believe the "gurus" who claim you can make a fortune while you are still in your pajamas, you won't like us.
I don't do mass marketing, and I don't sell dreams.  I tell you the good and the bad, and the fact that most people who think this is a get-rich-quick plan fail.
What I do is buy notes and teach others how to invest in and/or broker them.  I firmly believe you have to earn the right to teach.
If you want to learn more about notes you should take it slowly and easily — and start free.
I want to make it as easy as possible for you to decide if this is for you BEFORE YOU SPEND A PENNY. So do one thing right now:
Sign up for my FREE 7-part e-course, "How To Get Started Profiting From Notes" click Here
Cheers,
W. J. Mencarow
President, The Paper Source, Inc.
P.S. I know you must have a lot of questions, so spend time looking around the website. There´s a great deal of information here. Make sure you read the FAQs as well as all the other pages, and sign up for the free e-course.
The Paper Source Note Blog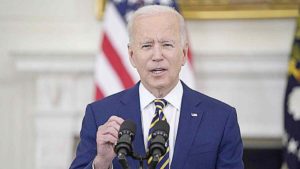 Covid-19
Published by FOX Business | July 23, 2021 Pandemic relief programs for homeowners are set to expire in coming weeks, months The Biden administration has unveiled plans to expand aid for homeowners with government-backed mortgages, an effort to stave off a wave of foreclosures for Americans who fell behind on payments during the coronavirus pandemic.
Read More »