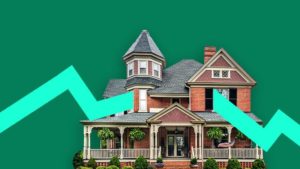 Published by Bankrate.com on June 17, 2020
---
Mortgage rates reached a new all-time low last week. The benchmark 30-year fixed-rate mortgage dipped to 3.43 percent, a new record, according to Bankrate's weekly survey of large lenders. This is the third week in a row that rates have fallen to a new low.
The 30-year fixed-rate mortgages in this week's survey had an average total of 0.28 discount and origination points.
Over the past 52 weeks, the 30-year fixed has averaged 3.79 percent. This week's rate is 0.34 percentage points lower than the 52-week average.
The 15-year fixed-rate mortgage fell to 2.79 percent from 2.80 percent.
The 5/1 adjustable-rate mortgage rose to 3.47 percent from 3.39 percent.
The 30-year fixed-rate jumbo mortgage fell to 3.83 percent from 3.85 percent.
So where are rates headed? Continue Reading