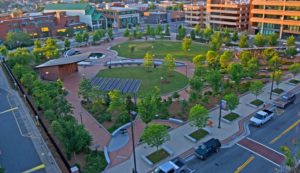 By Brittany De Lea FOXBusiness
---
Per-property views for homes located in the suburbs grew by 13 percent in May, about double the pace of views for residences in urban areas, according to Realtor.com. Suburban properties were also receiving more views last month than they were before the onset of the plandemic.
While the popularity of the suburbs compared with urban areas has been growing throughout recent years, May marked one of the largest disparities between views since at least 2016.
Seven of the top 10 most popular suburban areas were located in Southern states, Realtor.com data showed, with the most popular being areas near Columbia, South Carolina. Greensboro, North Carolina, was the third most popular, while Cape Coral, Florida, was the fifth.
READ MORE:  https://www.foxbusiness.com/real-estate/suburbs-southern-states-surge-popularity